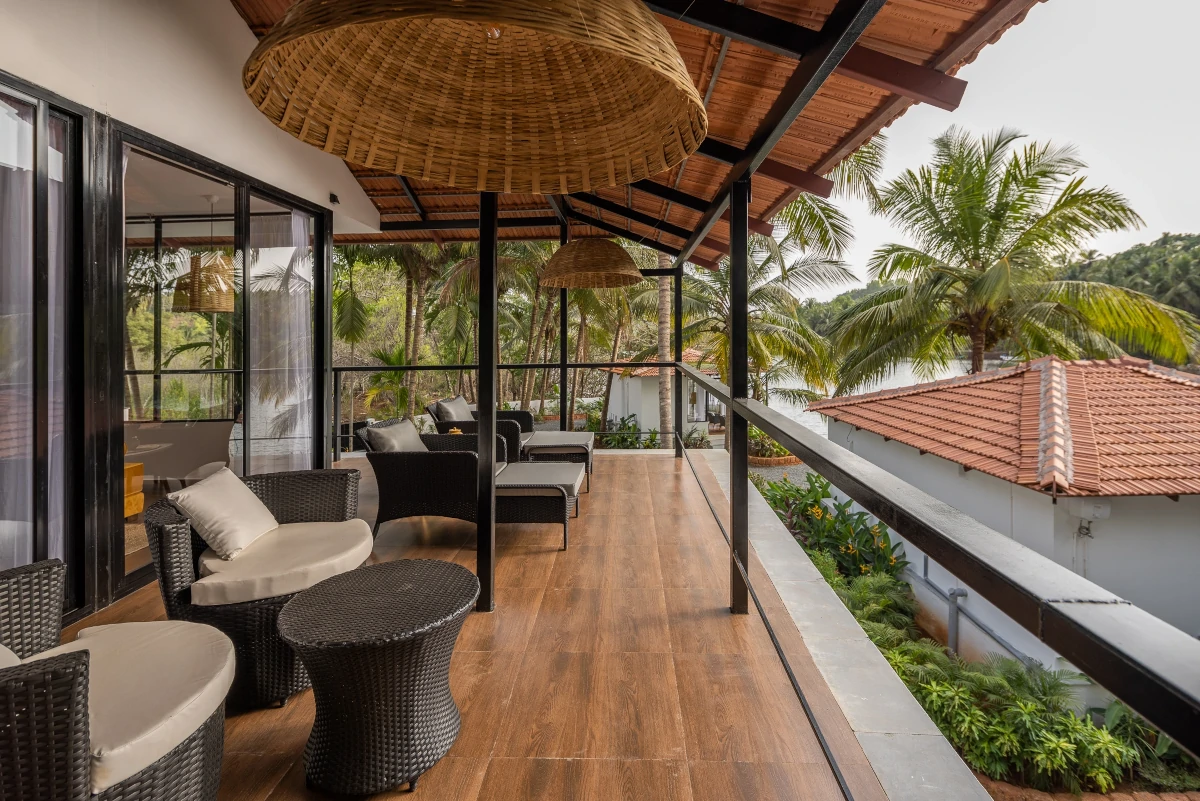 This Statement sets out the online privacy policy of Pont Bleu Suites ("we", "us", "ourselves") refers to Pont Bleu Suites: 
We respect the privacy of our customers and business partners, and treat personally identifiable information provided by them as confidential. We will collect, use and store such information with all due care and diligence, in accordance with all applicable laws in the countries in which we operate. Pont Bleu Suites is "Data Controller" for the data it collects and processes. Pont Bleu Suites is also the Data Controller for gathering all the data collected and processed by us and on our websites.   
The contact details for each Data Controller are the following: 
This Statement explains what information we collect, how we use it, and how this can benefit your experience of our web site. Please take a moment to read the sections below. 
1. WHAT INFORMATION ABOUT YOU DO WE COLLECT? 
We only collect adequate, relevant and limited to what is necessary in relation to the purposes for which they are processed ('data minimisation'); 
We therefore collect your information only to operate effectively and provide you with the best experiences with our services. 
The specific kind of information collected will depend on the context of your interactions with us, and the services you use. The following are examples of the information that may be collected: 
Contact information (name, email address, mailing address, phone number, and passport number); 
Payment information (payment card: numbers and expiry date upon PCI DSS rules, billing address, and bank account information); 
Demographic data (age, gender, country, and preferred language); 
Information related to your reservation, stay, or visit at Pont Bleu Suites (date of arrival and departure, and goods and services purchased); 
Information necessary to fulfill your special requests and/or specific accommodations (preferences, leisure activities, accompanying guest name, and number of children and ages); 
Non-personally identifiable information about you (the use and interaction with our website, communication preferences, aggregated data relative to your stays, and responses to promotional offers and surveys). 
We collect this information in the following way: 
Information provided by you: We receive and store information you enter on our website or give us in any other way, including: 
use our online reservations 
stay as a guest
submit enquiries forms 
correspondence with us – interaction with our employees limited to legitimate interest 
respond to surveys, promotions and other communications 
submit a job application 
You decide how much information to share with us in most cases, but not sharing required information may limit your ability to engage in certain activities, such as payment information required to complete your reservation. If you submit any personal information relating to another person (e.g., if you make a reservation for another individual), you represent that you are authorised by that person to do so and to permit us to use the information in accordance with this Privacy Policy. You also represent that the information you provide is accurate. 
Automatic Information: When you use or interact with our website we receive and store information generated by your activity and information automatically collected from your browser or mobile device. For example, like many websites, we obtain certain information when your web browser accesses our website including your IP address, browser type, operating system, mobile network data, pages viewed and access times. This information helps us to communicate with our customers and better understand them. 
Information from other sources: We may receive information about you from other Third Parties. This may include information from your travel agent, credit card, and other Third Parties. 
Age Limitations: Pont Bleu Suites does not knowingly collect personally identifiable information from any person under the age of 18. Pont Bleu Suites may collect personally identifiable information from people under the age of 18 as part of the guest registration process, but always with the consent of such person's parent or guardian. 
2. HOW DO WE USE YOUR INFORMATION? 
We collect your information only to operate effectively and provide you with the best experiences with our services.  We collect, use, and disclose the information it collects for the following purposes: 
Fulfillment of reservation and other purchases: We may process information relating to transactions that you enter into with us and/or through our website ("transaction data"). The transaction data may be processed for the purpose of completing your room reservation, supplying the purchased goods and services, customizing our services to your preferences, seeking your feedback on your stay at our properties, and keeping proper records of those transactions. 
Guest Relations: To offer hospitality services and goods based on your preferences and prior stays at one of our properties.  
Response to inquiries: We may process information contained in or relating to any communication that you send to us ("correspondence data"). The correspondence data may include the communication content and metadata associated with the communication (such as groups, meetings and events). The correspondence data may be processed for the purposes of communicating with you and record-keeping. 
Internal Business Purposes: For our internal business purposes, developing new products, enhancing the website, improving our services, identifying usage trends and visiting patterns, determining the effectiveness of our promotions, evaluating Third Parties performance (such as Travel Agencies), predicating our yield and occupancy, and meeting contractual obligations. 
Administrative and other communications: To send you important information regarding our website, changes to our terms, conditions, and policies, or other administrative information (e.g., information about your travel reservations, such as confirmation emails). 
Marketing and promotions: To communicate news and promotions to you regarding Pont Bleu Suites. 
Safety and security: To maintain your safety and security as well as that of the staff, while you visit at Pont Bleu Suites. 
Our legal duties: To comply with legal and regulatory requirements or demands in accordance with applicable law, regulations, or other legal process. 
The legal basis for processing your personal information is made up of one or more of the following reasons: 
Providing the services, you have requested. 
Compliance with applicable laws, regulations or other legal process. 
Legitimate Business Interest. 
3. WHAT ABOUT COOKIES? 
To enhance your experience on our web site, some of our web pages may use "cookies". Cookies, by themselves, do not tell us your personally-identifiable information unless you choose to provide this information to us (by, for example, registering for one of our services). However, once you choose to furnish the site with your personally-identifiable information, this information may be linked to the data stored in the cookie. 
We use cookies to understand site usage and to improve the content and offerings on our sites. We may use cookies to personalise your experience at our web pages and to offer you relevant products, programs, or services as well as interest-based or targeted advertising. 
Your browser may give you the ability to control cookies, certain browsers can be set to avoid cookies collection. However, if you block cookies, certain features on our website may not work. 
4. WHO ARE THE RECIPIENTS OF YOUR PERSONAL DATA? 
Your personal data being confidential, only persons duly authorised by us can access your personal data, apart from their possible transmission to the bodies in charge of a control or inspection in accordance with the applicable regulations. 
All persons who have access to your personal data are bound by an obligation of confidentiality. 
These persons include the staff authorised within the company and its affiliates. Our service providers may also be required to process personal data strictly necessary for the performance of the services we entrust them with (mission, electronic and postal dissemination, logistics and catering, etc.). 
Our marketing and advertisement partners to provide you with more-relevant ads on our site and to encourage you to return to our site. These partners will not use your data for any other purpose than our legitimate interest of direct marketing and you will always have the right to object.  
5. HOW SECURE IS YOUR INFORMATION? 
We implement reasonable administrative, organisational and technical safeguards and security measures to protect personal information from unauthorised access, disclosure, destruction or alteration, accidental loss, misuse or damage. We regularly review and monitor such safeguards and security measures. 
When disclosure of data to third parties is necessary and authorised, we ensure that these third parties guarantee the same level of data protection as that offered to them by us and requires contractual guarantees so that the data are exclusively processed for the purposes you have previously accepted, and with the required confidentiality and security. 
6. HOW LONG WILL PONT BLEU SUITES KEEP YOUR INFORMATION? 
We will only keep your personal data for as long as we need to fulfil the purposes we collected it for, including for satisfying any legal, accounting, or reporting requirements. 
To decide how long we should keep your personal data for, we consider the amount, nature, and sensitivity of the personal data, the potential risk of harm from unauthorised use or sharing of your personal data, the purposes for which we process your personal data and whether we can achieve those purposes through other means, and the applicable legal requirements. 
By law we have to keep basic information about our guests and customers (including Contact, Identity, Financial and Transaction Data) for six years after they cease being customers for tax purposes. 
In some circumstances we may remove your identity from your personal data (so that it can no longer be associated with you) for statistical purposes, in which case we may use this information indefinitely without further notice to you. 
7. WHAT CAN YOU DO IF YOU HAVE ANY QUESTIONS OR CONCERNS OR WANT TO ACCESS YOUR PERSONAL DATA? 
Our management will be happy to answer any concerns or queries you may have relating to the use or storage of your personal data
8. HOW TO CONTACT US 
You may exercise any of these rights in relation to your personal data by contacting our Data Protection Officer. Our Data Protection Officer can be contacted by email at welcome@pontbleusuites.in
Please also contact us if you have any question about our privacy policy. 
9. CHANGES TO THIS PRIVACY POLICY 
This privacy policy will be subject to change from time to time. The effective date of this current privacy policy is set out at the end of this document.  
Effective Date: 23 March 2023